Time Bar
By movement of Time Bar,the time of all cities changes automatically.
-Upper direction:future
-Lower direction:past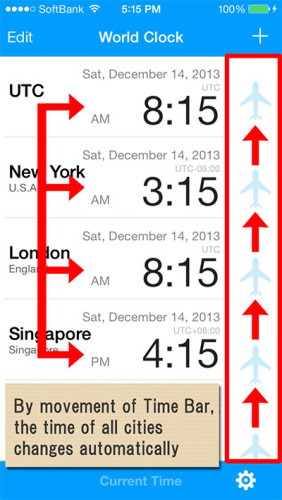 Come back to current time with current time button.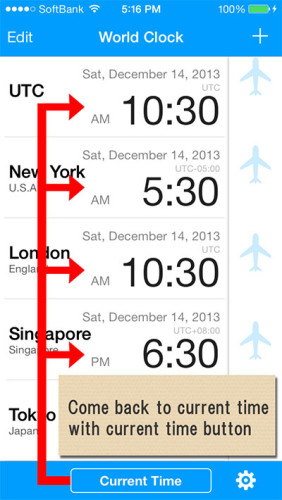 When you double-tap a Time Bar, you can change the time by a unit for one hour.
If you double-tap a Time Bar once again, you return to a unit for one minute.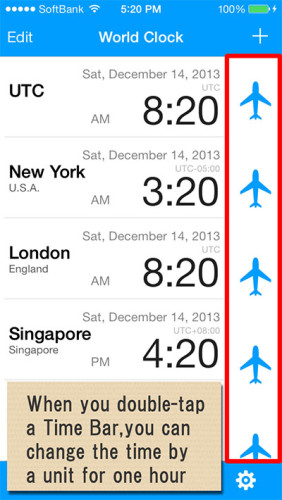 ---
Date and time designation
You can designate the date and time directly when you tap the domain of each city.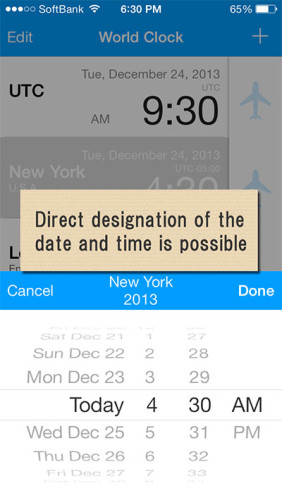 ---
Editing of the city
The deletion and a sorting of the city is possible when you tap a screen left upper "Edit" button.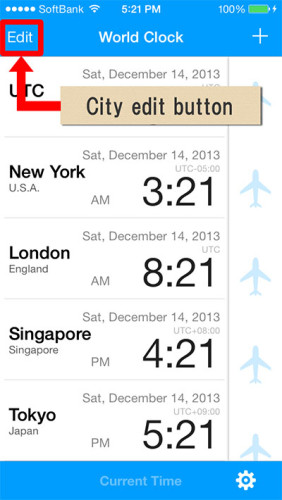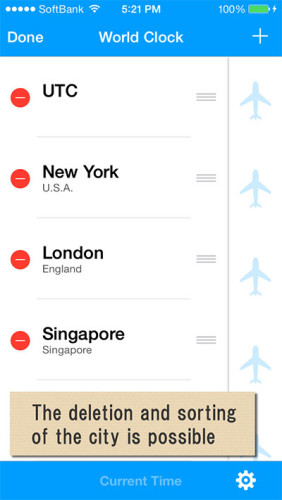 ---
Addition of the city
A city list is displayed when you tap "+" button of the screen top right corner.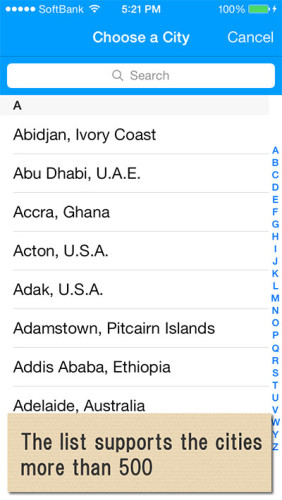 ---
FAQ
Q:Is it reflected automatically in daylight saving time?
A:Yes.
So, you don't need to do some special operations when the beginning or ending of daylight saving time.